DPRG IM is a management owned and run partnership, uniting investment managers and entrepreneurs with more than 50-years' experience in the real estate and financial markets. Branching out of DPRG' private equity business, throughout our history, we have focused on building the best possible understanding of industries, markets and companies with their investment/business cycles.
While navigating perfectly well among ins-and-outs of real estate, DPRG IM turned to the arguably the most undermanaged asset in the world – equity locked into the real estate, producing virtually no return on its own.
In the world of digital innovation we encountered the need for the product "to manage real estate equity incapsulated in the properties", at the times when most of the firms in the real estate industry aside from building and selling do only property management, or the ones in the investment management industry mostly run cash.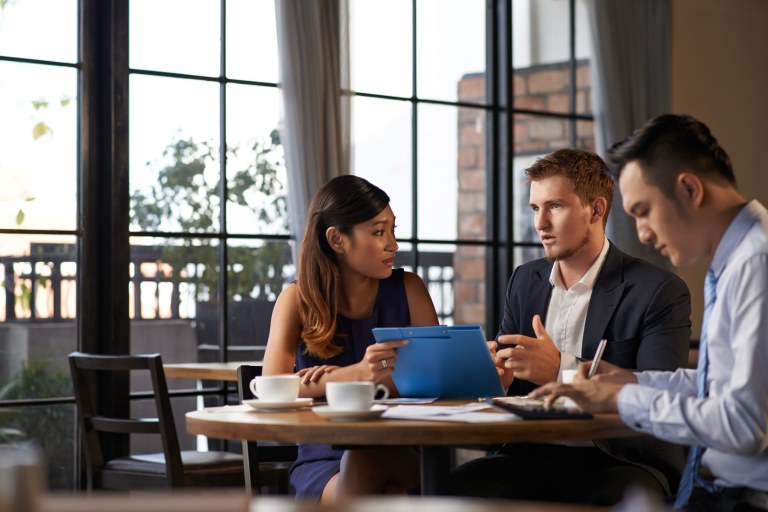 Prior to offering our product to the wider market, we initiated our service with the real estate secured by DPRG private equity fund and undergone the full monty of client mortgage facility banking onboarding to execute property equity releases and established promising track record managing released funds for a few years.
We spent years to embold solid banking relationships permitting to finance European and UK real estate acknowledging country by country specifics and pricing alterations in order to obtaing best posibble terms, practically unavailable for out-of-the-game individual customers.
We had put time and effort into developing Leveraged Long Only Absolute Return Strategy (L2ARS) and risk-management system in place to attune for the tail risk in the markets, remain well footed to stomach volatility and be able to spot early signs to limit black swans damages.
L2ARS' investment policy puts at a fore regular income on the quarterly basis, having long-term growth as a secondary objective. This approach makes it perfect match for servicing debt payments, maintenance costs and pension type of regular income needs. For commercial real estate owners L2ARS is very well suited to enhance rental/free cash flow stream with no correlation to the asset's operations.
Along with investment management, DPRG IM caters to any clients' structuring needs, bringing in relevant legal, taxation and cross-jurisdiction expertise for the ultimate efficiency of the capital employed.
DPRG IM has strong management team in Nicosia, Cyprus with presence in London, Monaco and Moscow.
DPRG IM stays out of politics and ethically challenged industries, highly regarding clean environment for human prosperity, sober body and soul.
We bring state of the art expertise to the international investor community focusing on comprehensive value added services to various types of private and institutional Real Estate owners
No matter how complex your asset structure, we have resources and willingness to put time and deliver tailored management application topping expectations…
DPRG IM separate account portfolio management product (L2ARS) creates opportunities for HNW Individuals, Family Offices and Institutional Investors to get access to the international equity and fixed-income markets and generate additional passive income, effectively leveraging their real estate, equally distributing risk among the best global investment opportunities.
DPRG IM turns to low (sometimes negative) real interest rates in Europe and brings released RE mortgage capital for investments in EU, UK and US with potentially wider spectrum of returns with no physical currency risk exposure, as multicurrency securities Lombard financing facility allows to invest in each currency directly.
Alternatively, high interest rates markets, like Russia, Turkey, Ukraine, Kazakhstan, and Brazil through the means of currency swaps provide equally priced funding options for the same purpose, making equity embedded in emerging market real estate available for developed markets investments and diversification.
DPRG IM partner network and strong banking relationships provide various financing options (including mezzanine credit) for the Asset Owners in order to package their real estate to obtain the best possible credit terms and achieve top combined performance results from both real estate operations and investment securities portfolio.
DPRG IM with its partner support helps to take care of all the aspects of real estate operations, including umbrella fund structuring (Cyprus AIF/RAIF) with combined real estate and securities management mandate with VAT exemption and European passport title for the real estate.
DPRG IM concentrates on its core asset management role and never takes custody of the client's assets relying solely on the bulge bracket global investment banks for asset safekeeping, brokerage, and performance reporting along with account administration.
DPRG IM works closely with all types of asset servicing professional partners, like legal and financial firms/advisors, accountants, auditors, private and institutional industry leaders to generate deal flow as well as refer clients.
DPRG IM promote profit sharing program designed to perform well rewarding third parties for client and business as well as deal flow referrals.
DPRG IM work teams operate side by side with the clients' teams to arrange for ad hoc services needed for participation in designated transaction(s) in a timely fashion, such as:
Legal/financial structuring for both equity and debt participation;
Due Diligence;
KYC/Onboarding and banking clearance;
Real Estate Equity Release;